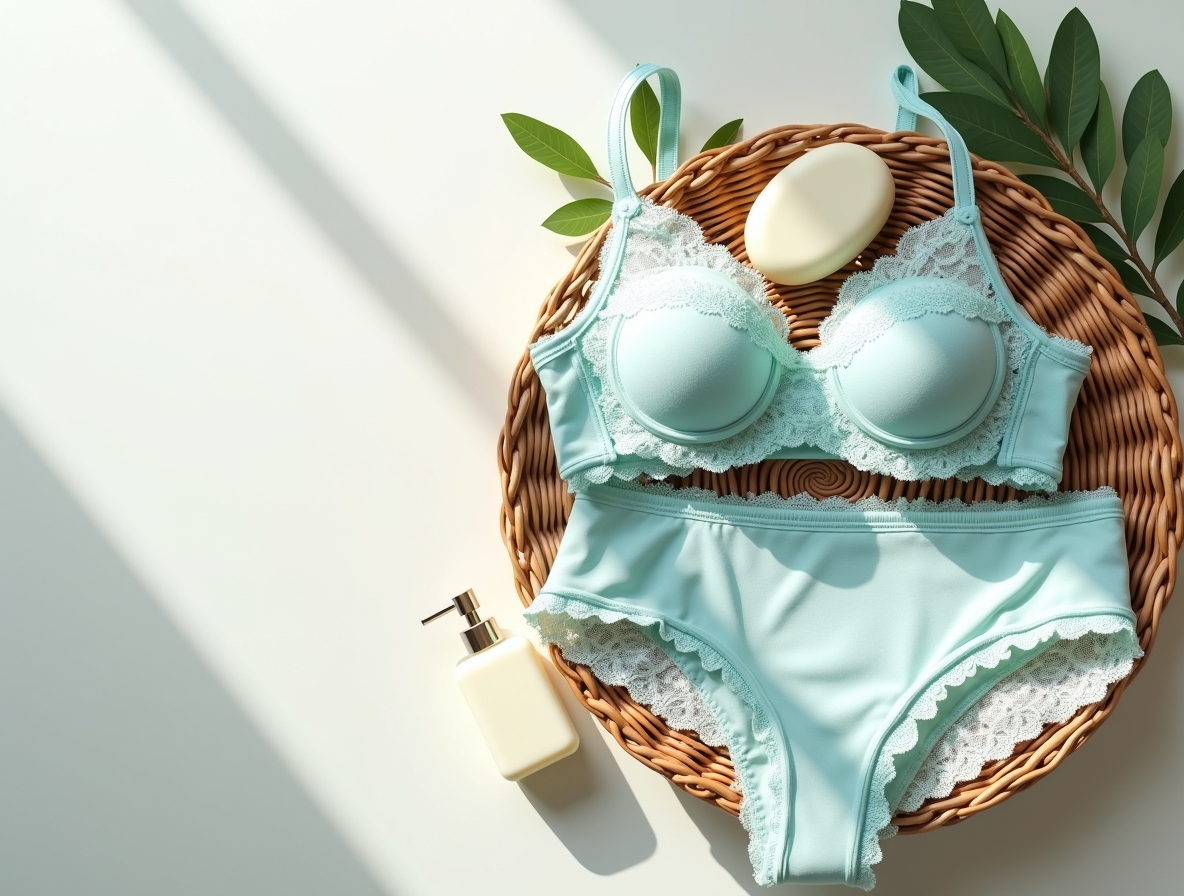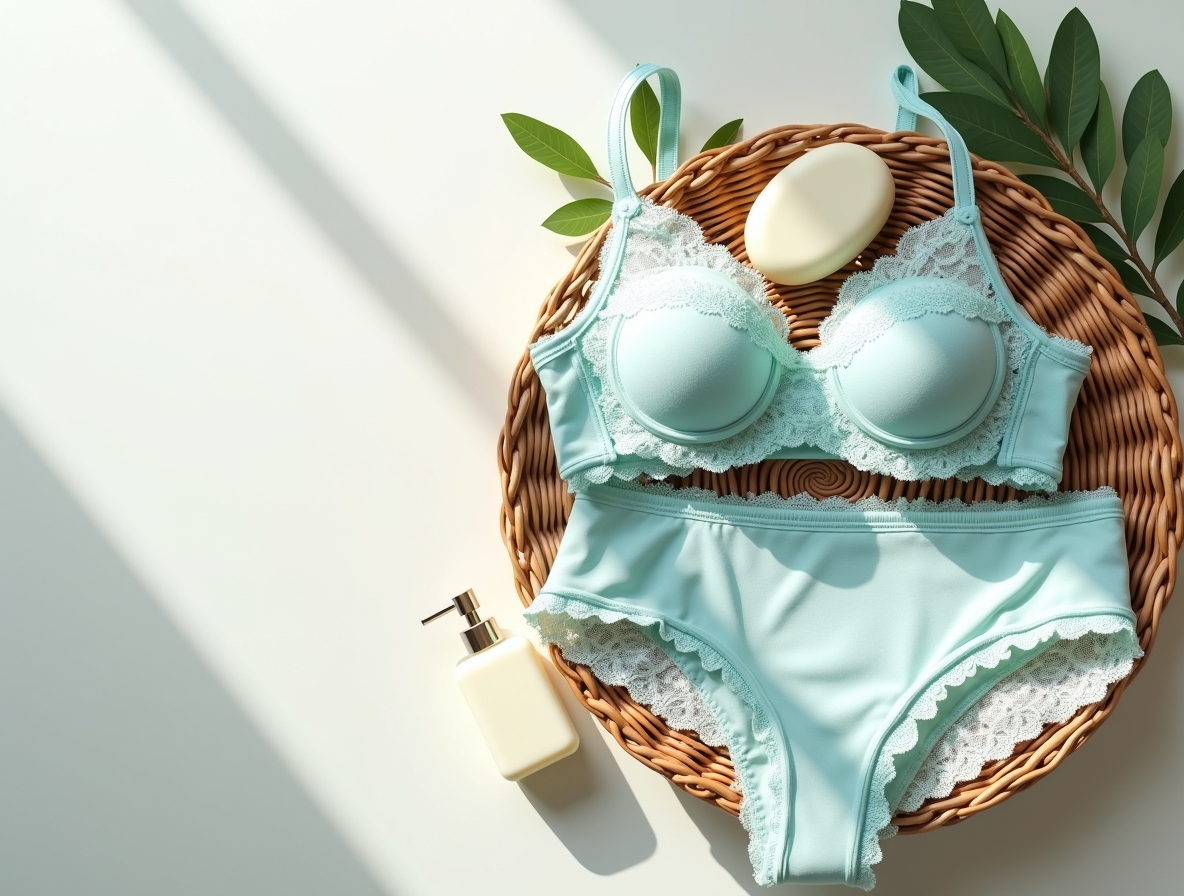 How To Wear A Thong Bodysuit
Learn how to confidently style and rock a thong bodysuit for women with our ultimate guide. Discover tips, tricks, and outfit ideas to slay this trendy fashion staple.
(Many of the links in this article redirect to a specific reviewed product. Your purchase of these products through affiliate links helps to generate commission for Under-tec.com, at no extra cost. Learn more)
Introduction
Welcome to the world of thong bodysuits! These stylish and versatile garments have gained immense popularity in recent years, becoming a must-have item in every fashion-forward woman's wardrobe. Whether you're looking to accentuate your curves, make a bold fashion statement, or simply feel confident and comfortable, a thong bodysuit is the perfect choice.
Thong bodysuits are an excellent option for women who want to showcase their figure and create a sleek silhouette. The unique design of these garments features a thong-cut bottom, which eliminates unwanted panty lines and creates a smooth and seamless look, making them ideal for wearing under tight-fitting clothing.
Not only are thong bodysuits practical, but they also offer endless styling opportunities. From casual everyday outfits to glamorous evening ensembles, thong bodysuits can be easily dressed up or down to suit any occasion.
In this article, we will guide you on how to wear and style a thong bodysuit, helping you look and feel your best no matter the event. We'll cover everything from choosing the right thong bodysuit for your body type to pairing it with the perfect bottoms and accessories. So, let's dive in and discover the endless possibilities of thong bodysuits!
Choosing the Right Thong Bodysuit
When it comes to choosing the perfect thong bodysuit, it's essential to consider your body type, personal style, and comfort. Here are some key factors to keep in mind:
Size and Fit: Opt for a thong bodysuit that hugs your curves without feeling too tight or restrictive. Ensure that the bodysuit is the right length for your torso and that the thong sits comfortably between your buttocks.
Fabric: The choice of fabric can greatly impact the overall look and feel of the bodysuit. Whether you prefer the softness of cotton, the elegance of lace, or the sleekness of satin, choose a fabric that suits your style and matches the occasion.
Neckline and Sleeve Length: Thong bodysuits come in a variety of necklines and sleeve lengths. Consider your personal style and the purpose of the bodysuit when selecting the appropriate option. V-necklines can be flattering, while high necklines can add a touch of sophistication.
Color and Pattern: Thong bodysuits are available in a wide range of colors and patterns. Classic neutrals like black and white are versatile choices that can be paired with various bottoms and accessories. If you're feeling adventurous, opt for vibrant hues or eye-catching prints to make a bold fashion statement.
Closure type: Check the closure type of the thong bodysuit. Some may have snap closures at the crotch for easy use, while others may have hook-and-eye closures. Choose the closure type that you find most convenient and comfortable.
Remember, finding the right thong bodysuit may require some trial and error, so don't be afraid to try on different styles and brands until you find the perfect one for you. By choosing a well-fitting and flattering thong bodysuit, you'll lay the foundation for creating stunning outfits that boost your confidence and leave you feeling fabulous!
Picking the Right Bottoms
Once you've selected the perfect thong bodysuit, it's time to choose the right bottoms to complement your look. The right choice of bottoms can enhance the style and overall impact of your outfit. Here are some tips to help you pick the best bottoms to wear with your thong bodysuit:
High-Waisted Jeans: Pairing your thong bodysuit with high-waisted jeans creates a trendy and flattering combination. The high waistline of the jeans accentuates your curves and elongates your legs, while the thong bodysuit ensures a smooth, seamless look.
Skirts and Dresses: Thong bodysuits can be effortlessly styled with skirts and dresses for a chic and feminine look. A body-hugging pencil skirt or a flowy maxi dress can be the perfect match for a thong bodysuit, allowing you to show off your figure and create a balanced silhouette.
Shorts: Embrace the summertime vibes by pairing your thong bodysuit with a pair of shorts. Whether you opt for denim cutoffs, tailored shorts, or high-waisted shorts, you'll achieve a trendy and flirty ensemble. Make sure the length and style of the shorts complement the top and create a balanced look.
Trousers and Pants: for a more polished and sophisticated outfit, style your thong bodysuit with trousers or pants. Opt for well-tailored options like wide-leg trousers or slim-fit pants to create a sleek and elegant look. The thong bodysuit ensures a seamless appearance, allowing the pants to shine.
Statement Skirts: If you're feeling bold and want to make a fashion statement, pair your thong bodysuit with a statement skirt. Whether it's a sequined mini skirt, a tulle skirt, or a printed midi skirt, the thong bodysuit will provide a sleek foundation, allowing the skirt to take center stage.
Remember, the key is to find bottoms that not only match your personal style but also create a balanced and visually appealing outfit when paired with your thong bodysuit. Experiment with different styles, lengths, and fabrics to discover your favorite combinations and embrace your unique sense of fashion.
Layering with Thong Bodysuits
Layering is a fantastic way to add depth, versatility, and seasonality to your outfits. Thong bodysuits can be easily layered to create stylish and unique looks for any occasion. Here are some ideas on how to layer your thong bodysuit:
Jackets and Blazers: Layering your thong bodysuit with a jacket or blazer instantly elevates your ensemble. Pair it with a tailored blazer for a sophisticated office look or throw on a leather jacket for an edgier vibe. The bodysuit creates a smooth base, allowing the jacket to drape effortlessly.
Cardigans and Sweaters: Cozy up your look by layering your thong bodysuit with a cardigan or sweater. Opt for chunky knits or lightweight cardigans depending on the season. The cropped nature of the bodysuit ensures that you won't have any bulk or excess fabric when layering.
Blouses and Shirts: Create a chic layered look by pairing your thong bodysuit with a blouse or shirt. Opt for a sheer or lightweight option to add texture and dimension to your outfit. The thong bodysuit eliminates the hassle of tucking in your top, ensuring a seamless and polished appearance.
Overalls and Jumpsuits: For a trendy and playful look, layer your thong bodysuit with overalls or jumpsuits. Whether it's denim overalls or a sleek jumpsuit, the thong bodysuit serves as a foundation that keeps your look streamlined and prevents any excess fabric from bunching.
Statement Jackets: Add a touch of drama to your outfit by layering your thong bodysuit with a statement jacket. Whether it's a faux fur coat, a bomber jacket, or a bold-colored trench coat, the thong bodysuit ensures a sleek and polished appearance, allowing the jacket to take center stage.
The key to successful layering is to play with different textures, lengths, and styles to create interesting and visually appealing outfits. Don't be afraid to experiment with different combinations and mix and match your thong bodysuits with various outerwear options to express your personal style.
Styling with Accessories
Accessories are the perfect finishing touch to elevate your thong bodysuit outfit and add a touch of personality and style. Here are some ideas on how to style your thong bodysuit with accessories:
Jewelry: Spice up your outfit by adding statement jewelry such as chunky necklaces, oversized earrings, or stacked bracelets. Alternatively, opt for delicate and dainty pieces for a more minimalist and elegant look.
Belts: Cinch in your waist and accentuate your curves by adding a belt to your thong bodysuit. Choose from wide belts, skinny belts, or statement belts to create a waist-defining look and add a touch of visual interest.
Scarves and Bandanas: Add a pop of color and personality to your thong bodysuit by accessorizing with scarves or bandanas. Tie them around your neck, wrist, or even in your hair for a trendy and playful look.
Hats: Complete your outfit with a stylish hat. Whether it's a wide-brimmed hat, a fedora, or a beanie, hats can add a chic and fashionable touch to your thong bodysuit ensemble while also providing sun protection or warmth.
Bags: Choose the right bag to complement your thong bodysuit look. A small crossbody bag or a clutch can be perfect for a night out, while a tote or a backpack can add a casual and practical element to your outfit.
Shoes: The choice of footwear can greatly impact the overall vibe of your thong bodysuit outfit. Opt for heels for a dressy and glamorous look, or choose sneakers or sandals for a casual and comfortable ensemble. Boots can add an edgy touch, while flats offer a more laid-back feel.
Remember, accessories are a wonderful way to showcase your personal style and add your own unique touch to your thong bodysuit outfits. Don't be afraid to mix and match different accessories to create a look that reflects your personality and make a statement.
Tips for Comfort and Confidence
When it comes to wearing a thong bodysuit, comfort and confidence are key. Here are some tips to help you feel your best while rocking your thong bodysuit:
Choose Quality Fabrics: Opt for thong bodysuits made from high-quality and comfortable fabrics. Look for materials that feel soft against the skin and have a good amount of stretch to ensure a comfortable fit.
Get the Right Size: Proper sizing is crucial when it comes to a thong bodysuit. Ensure you know your measurements and refer to the size chart provided by the brand. A well-fitting bodysuit will provide both comfort and a flattering look.
Pay Attention to Care Instructions: Follow the care instructions provided by the manufacturer to keep your thong bodysuit in good condition. Proper care will help maintain the fabric's quality and ensure a comfortable fit each time you wear it.
Embrace Shapewear: To enhance your comfort and confidence even further, consider wearing shapewear underneath your thong bodysuit. Shapewear can smooth out any lumps or bumps and give you a streamlined look.
Practice Good Hygiene: Cleanliness is important when wearing a thong bodysuit. Make sure to keep yourself clean and fresh, especially in the intimate areas. Use appropriate hygiene products and consider wearing breathable underwear beneath the bodysuit.
Confidence is Key: Rocking a thong bodysuit requires confidence. Stand tall, embrace your body, and wear your thong bodysuit with pride. Remember, confidence is the most attractive accessory you can wear.
Experiment and Have Fun: Thong bodysuits provide endless styling opportunities. Experiment with different bottoms, layering options, and accessories to find your unique style. Don't be afraid to step out of your comfort zone and have fun with your outfits.
By following these tips, you'll not only feel comfortable and confident in your thong bodysuit but also exude a radiant and stylish presence. Remember to embrace and celebrate your body, as confidence is the key to looking and feeling fantastic in anything you wear!
Conclusion
In conclusion, thong bodysuits are a versatile and stylish wardrobe staple that can elevate your outfits from ordinary to extraordinary. From choosing the right thong bodysuit that fits your body type and personal style to pairing it with the perfect bottoms, layering options, and accessories, the possibilities are endless.
Remember to prioritize comfort by selecting high-quality fabrics and choosing the right size. Don't be afraid to experiment and have fun with different combinations to find your own unique style. Embrace your body and wear your thong bodysuit with confidence, knowing that you look fabulous and radiant.
Whether you're dressing up for a special occasion or adding a touch of sophistication to your everyday look, thong bodysuits offer a sleek and seamless foundation for any outfit. So, go ahead and unleash your fashion creativity, and enjoy the confidence and comfort that come with wearing a thong bodysuit!